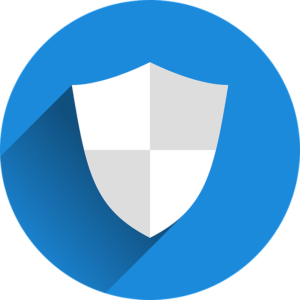 Your security is our top priority.
WE ARE UP TO DATE ON CUTTING EDGE CYBER SECURITY PRACTICES.

With 50 years experience, we take our customers privacy and security seriously.  We use the most secure measures to ensure your transactions are safe from cyber security and are regularly updated on top of the line industry best practices.
Our Services

SERVICES
Malibu Escrow Corporation provides all essential escrow services as well as re financing.  Designed to ease the process of home buying and selling, Malibu Escrow Corporation also maintains an in-house notary public to ensure maximum efficiency throughout the purchase and sale of your property.
We work hard to keep closings as simple as possible for the buyer and seller. Our staff here at Malibu Escrow consists of escrow officers, escrow assistants, processors and notaries who are dedicated to provide a smooth experience for all parties involved. Our staff has 50 years plus of experience in the local real estate market.
REFINANCING
Refinancing is when a business or individual revises a payment schedule for repaying debt. It offers a home owner the option to rid themselves of an older loan with a new loan offering better terms.  Refinancing is just another value to doing business with Malibu Escrow Corporation.
ESCROW SERVICES
In the U.S., Escrow payment is a common term referring to the portion of a mortgage payment that is designated to pay for real property taxes and hazard insurance. It is an amount "over and above" the principal and interest portion of a mortgage payment. Since the escrow payment is used to pay taxes and insurance, it is referred to as "T&I", while the mortgage payment consisting of principal and interest is called "P&I". The sum total of all elements is then referred to as "PITI", for "Principal, Interest, Tax, and Insurance". Some mortgage companies require customers to maintain an escrow account that pays the property taxes and hazard insurance. Others offer it as an option for customers. Some types of loans, most notably Federal Housing Administration (FHA) loans, require the lender to maintain an escrow account for the life of the loan.
RESIDENTIAL
Buying or selling a home may be the largest transaction a consumer will ever experience. Here at Malibu Escrow, we want to provide the consumer with the best representation as possible.
MOBILE HOMES
The expertise of our real estate transaction has evolved into mobile homes. When handling mobile home escrows we not only prepare escrow instructions but as well as the completion of the necessary transfer documents that are required by the Department of Housing and Community Development and Department of Motor Vehicles.
WE PUT OUR CLIENTS FIRST AND WILL GO TO OUR CLIENTS IF THEY HAVE ANY QUESTIONS OR CONCERNS WE CAN HELP WITH.

Phone: (310) 456-2058 / Fax: (310) 456-1256 / 22241 PCH Malibu, CA 90265